Displayed here are three works recently sold by Kunsthandel Rob Kattenburg BV.
For more information, click on the images. If you are interested in maritime art or perhaps to purchase a painting, drawing or graphic work, please view the current collection of our Dutch and Flemish maritime masters.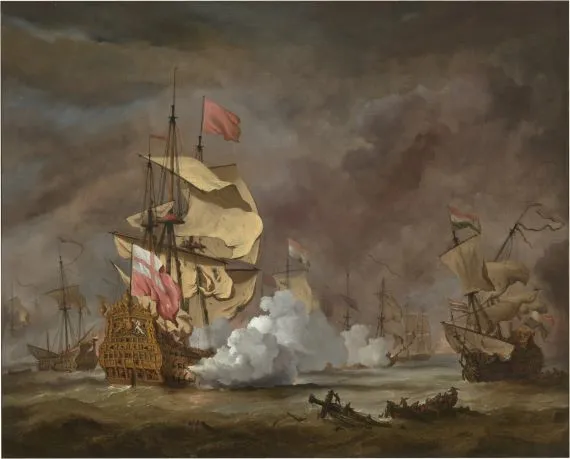 More than 50 years of maritime art expert
Rob Kattenburg has been an expert in maritime old master art for over 50 years, occupying a unique place in the international art trade. The specialism includes mainly maritime Dutch and Flemish paintings, drawings and prints from the 17th, 18th and 19th centuries as subject. Gallery Rob Kattenburg is approached by both private collectors and museums when it comes to purchasing Dutch naval paintings and antiques. Due to his great knowledge and interest in our Dutch maritime historical art, Rob Kattenburg has been a source of inquiry for museum curators, major collectors and collectors for decades.
Photo Rob Kattenburg in his private library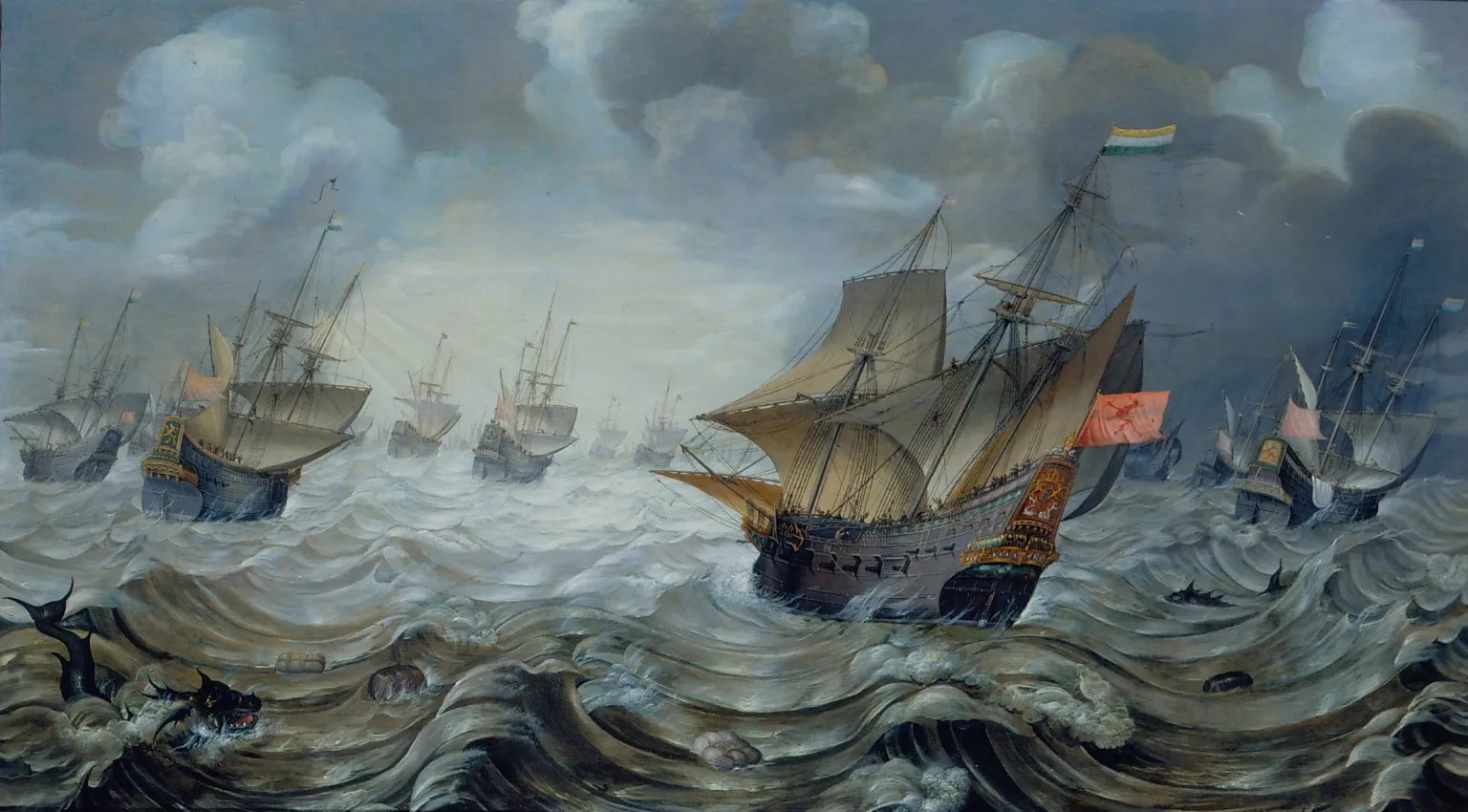 Appraisals we unfortunately can no longer do free of charge, due to the many requests. For a valuation or expertise we have to charge € 350,- + 21% VAT per hour. This is sufficient in 95% of the cases. During this consultation we can also advise you on restoration and framing.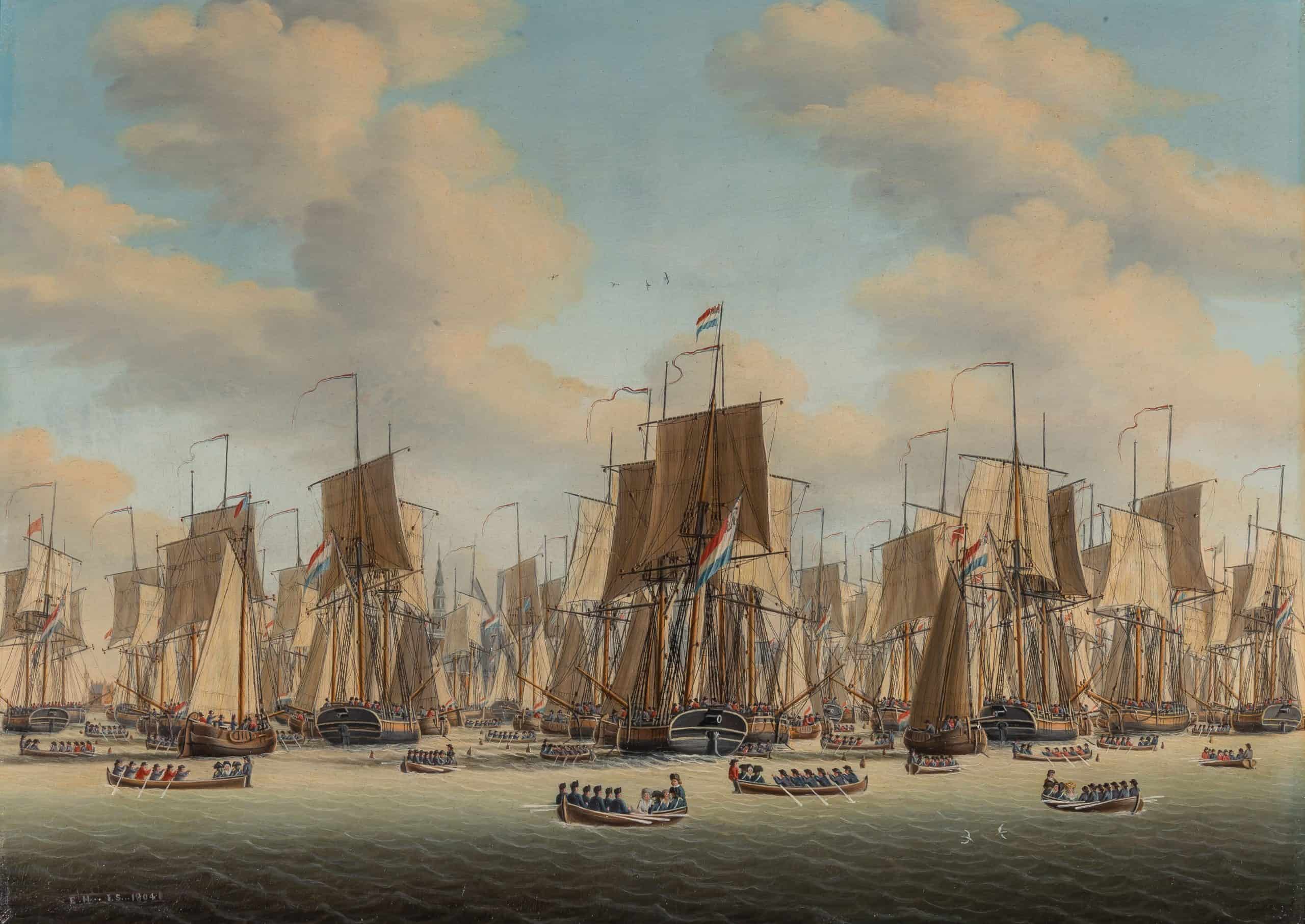 Gallery Rob Kattenburg regularly publishes beautifully illustrated brochures and catalogs that are, of course, related to shipping. These publications are a valuable addition to the existing literature. While stocks last, these publications can be ordered by transferring € 20,- for a brochure and € 25,- for a bound publication (excluding postage). Some of the publications in digital form can be found on the website of Rob Kattenburg.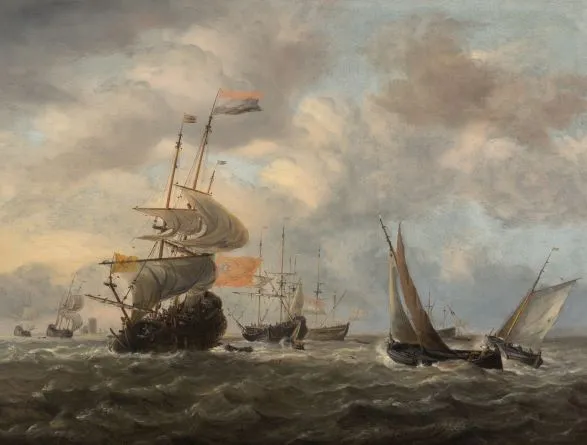 Art dealer Rob Kattenburg buys and sells maritime paintings and drawings by old masters, as well as etchings and engravings with shipping – of museum quality – as their subject. Purchase and sale concerns only works of art from the 17th, 18th and 19th centuries (not after 1900!). Paintings are also taken on consignment.
Member of CINOA & Vereniging van Handelaren in Oude Kunst.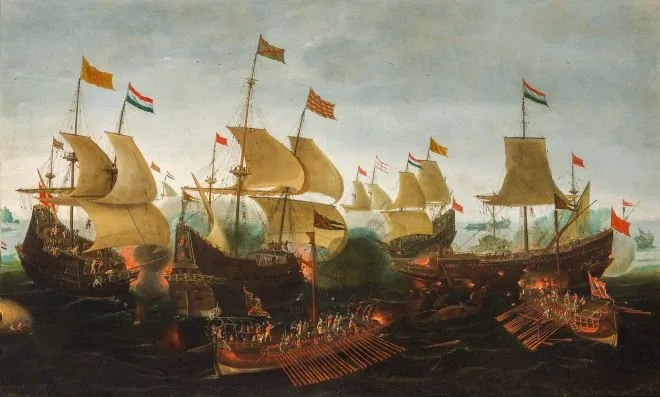 Gallery Rob Kattenburg has its own documentation center. In addition to a very extensive library, a (photo) archive built up over fifty years serves art historical and historical research. Additionally, the documentation center has an archive of images and auction prices of maritime artworks sold in the past. A quest for the history of any maritime art work is almost always crowned with success.
The Vereeniging Historisch Scheepvaart Museum in Amsterdam bought an important painting by the seventeenth-century marine painter Cornelis Claesz van Wieringen (1580-1633) for over € 300,000. The painting was a modello – a scaled-down version to show the client what the final painting would look like. The modello is now one of the masterpieces in the museum collection. Rob Kattenburg was also of the opinion that this modello should be owned by the museum. His expertise and help was gratefully accepted.
It was agreed that Rob Kattenburg would not bid in the auction room but by phone, as his presence might give others an idea. The exciting auction was successful and Rob Kattenburg was able to report that he had succeeded in acquiring the painting for the museum!. A few years ago , the Scheepvaartmuseum in Amsterdam, acquired a painting by Reinier Nooms (1623/1624 – Amsterdam – 1664) View of the IJ with s' lands Zeemagazijn, now the maritime museum for its 100th anniversary.
Far too often, collectors and novice collectors are tempted by well-known names such as Ludolf Backhuysen, etc. when making a purchase. The fact that even the great masters sometimes produced work of inferior quality is overlooked. Not to mention the attribution; is the painting really by the master in question? Especially if the asking price is low, one should be wary. Do not forget that a painting by a well-known painter like Willem van de Velde or Ludolf Backhuysen etc. is generally expensive. And so it still happens that an 'inexpensive' purchase usually turns out to be a big disappointment. Also financially.
For over fifty years we have been advising on marine purchases. And that advice has remained the same all these years: buy quality first and foremost. The so-called minor masters have sometimes delivered paintings of a very high artistic level that can rival many a work by a great master. And the price of such a quality painting is many, many times lower than what one has to put down for mediocre work by a great master. And so it still happens that an 'inexpensive' purchase usually turns out to be a big disappointment. Financially too.