Gallery Rob Kattenburg regularly publishes beautifully illustrated brochures and catalogues, which of course relate to shipping. These publications are a valuable addition to the existing literature.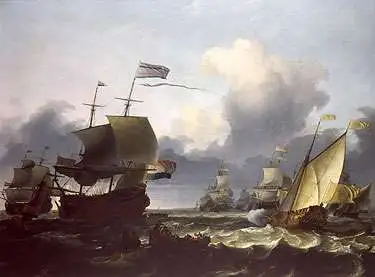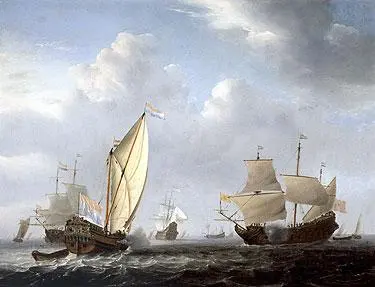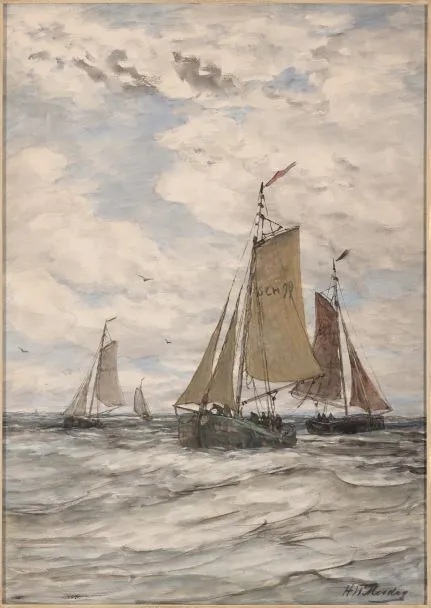 An English Royal Yacht and two Dutch frigates with a family of fisherfolk on a promontory
A pair of Terrestrial and Celestial Globes
The Scheveningen Fishing Fleet putting to sea in heavy weather
De Haringpakkerstoren in Amsterdam met ingebouwd uurwerk
The newly finished man-o-war the 'Beschermer' off the port of Hoorn
The Dutch Fleet at Anchor in Texel Roads
Ice entertainment for the Maas on Rotterdam
Schepen voor de kust, mogelijk van Emden
Model of the famous flagship of Michiel de Ruyter. The flagship was built by the Admiralty College on the Maze based in Rotterdam.
Forty years of specializing in maritime painting – Maritime Museum
Vissersboten voor Anker (Scheveningen), ca. 1878
The Battle of Kijkduin, Aug. 21, 1673, center on the bow seen the 'Comet Star' under the command of Lieutenant Admiral Cornelis Tromp, with the distressed 'Prince' on port side
A very rare, unrecorded early pen painting. An important addition to his oeuvre of a relatively small number of paintings
The Dutch fleet assembling before the Four Days' Battle of 11-14 June 1666, with the 'Liefde' and the 'Gouden Leeuwen' in the foreground
View of the IJ and the Naval Arsenal in Amsterdam at low tide in 1664
The greatest Globe maker of the Dutch Golden Age, An exceptional and very rare pair of celestial and terrestrial globes
A very rare pair of Seascapes
View of Amsterdam with Ships on the River IJ, in the Middle the Elaborately Decorated City Yach
The only complete monumental set of four wall maps of the continents presently known
One of the greatest marine painters of the 19th century
The four-masted man-of-war the 'Neptunus', flying the flag of Zeeland, with other vessels beyond
A) Mustering the Batavian Fleet in Vlissingen Harbour, 1804 B) The Fleet Leaving Vlissingen to Sail to Boulogne for the Planned Invasion of Great Britain, 1804 , A pair
The Blockade of the privateers' nest at Dunkirk
2018 – Andries van Eertvelt genaamd Naentkens – The four-masted man-of-war the Neptunus flying the flag of Zeeland with other vessels beyond
The Battle of Texel (Slag bij Kijkduin) on the 21st of August 1673 with the English vice-admiral Sir John Harman on the London and The Dutch Vice-admiral Johan de Liefde on the Vrijheid